1 - Research of Adult & Inner Development in the Political and Corporate Realm
Using questionaires and other assessment tools, we study how people who are involved in Adult Development for sustainability, determine their level of comprehension in that regard and identify what they think is important.
2 - Enabling the Adult and Inner Development Practitioners Community
We bring individuals, businesses, and researchers working in the Inner Development realm together to engage in discourses, to cohere, and to develop and create novel methodologies.
3 - Measuring developmental shifts for Leaders & (over a two year period of time).
This project is designed to measure the leadership development of 40 leaders from across the political, social and business realms.
In conjunction with Fraendi consultants, we create individual Leadership Profiles for each participant to establish a baseline.
Then, over the course of two years, participants go on a journey of individual coaching, education and training as well as peer group consulting. At the end of the two-year period, a second Leadership Profile is being done in order to understand the degree of the developmental shift.
4 - Looking at developmental shifts of the 40 leaders after 2 years
This project is designed to measure and draw conclusions based on the leadership development journeys undertaken by 40 leaders from across the political, social, and business realms. By comparing the first Leadership Profile with the second Leadership Profile conducted two years later, we will be able to understand the degree of develomental shift and make recommendations to enhance and better facilitate Leadership Development.
5 - Creating the Adult/Inner Developmental Toolbox
Together with other partners and experts in the field, this subproject of CADRA collects, curates and creates developmental formats and interventions that will aid and enhance Adult and Inner Development. It will result in a fieldbook or toolbox to be used for sustainable development.
6 - Building On-Line Platforms
After collecting data, this subproject focusses on building online platforms that will allow for self assessment of an individual's developmental potential as well as a platform where people can find developmental tools and/or other people that meet their developmental potential.
What to Expect:
A Thorough Inventory of your cognitive main foci and the world-views you are holding at this moment
Access to a peer group of senior leaders who really want to make a difference
Individual Coaching to enhance your transformational capabilities
Leadership Salons with input from and conversations with known experts in the field
Practical & Applicable Knowledge to bring into your daily work
Throughout the course of the 2 years, you will enhance your understanding of:
Possible Directions for collective and individual development
Your own Transformational Leadership Trajectory
Your own Personal Inner Development and its relationship to our global situation
Additional Benefits
Greater Security in your daily work
Knowledge of options of action in your leadership role to contribute positively to your networks and the global transformation
Inspiration through access to cutting edge methodologies and networks
Contentment with your own path
Enhanced Cognitive Fluidity
Improved Social Skills
A group of Likeminded People making a difference
OUR NETWORK of CO-CREATORS
Ekskaret Foundation
Inner Development Goals Initiative
Fraendi
Mindshift Growth that Matters
Erasmus+ Programme of the European Union
Center for Applied Dialectics
Innerworks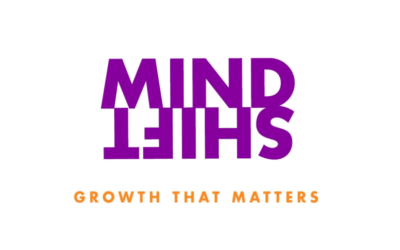 Apply to the CADRA project